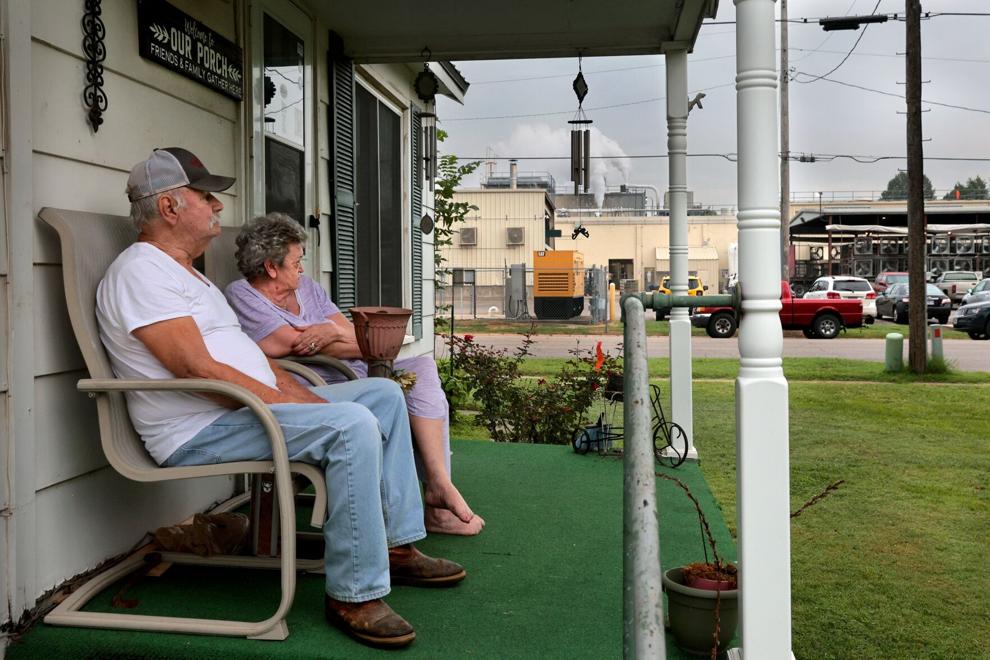 DEXTER, Mo. — For a city of 7,900, the impending shutdown of a Tyson Foods plant that employs nearly 700 people here was heavy news.
The word came Monday morning: The Arkansas-based meatpacking company was executing a cost-cutting move. It would shutter four U.S. poultry plants, including one here, in southeast Missouri's Bootheel region.
By midweek, Tyson employees were sending out job applications to other companies in the area. Officials were contemplating what the closure would mean for residents — and for city coffers.
"You couldn't get more terrible news, as a city leader," said Dexter Mayor Jason Banken. "You just couldn't get a more devastating phone call."
Dexter was founded in the late 1800s, planned by the Cairo, Arkansas and Texas Railroad Co. The city is surrounded by rows of soybeans and cornfields, with Cape Girardeau to the northeast and Poplar Bluff to the west. The poultry processing plant, which dates back to the 1930s, is on the east side of town, divided from the rest of Dexter by a highway and a railroad track.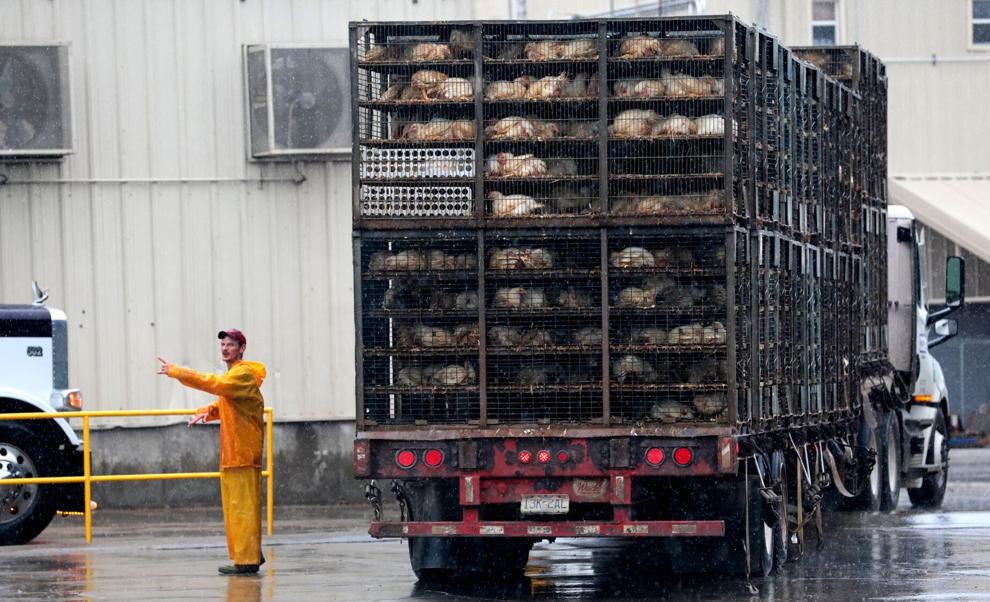 The plant has changed ownership several times, but has always provided the area jobs and tax revenues. Its workers have pumped money into the local economy by living and spending inside Dexter's city limits.
Banken said everyone in the city knows someone who works there.
And come Oct. 13, the plant will close. The shutdown includes the processing facility, a feed mill, a hatchery and a grow house, according to a layoff notice filed with the state.
Now workers in Dexter are deciding whether to stay on until the plant shuts its doors — the company is offering a $1,000 retention bonus to hourly workers who do.
Noah Hirt, a 21-year-old operator, said he has no choice but to stay on for the extra money.
"I have to stick it out," Hirt said. "I'm check-to-check."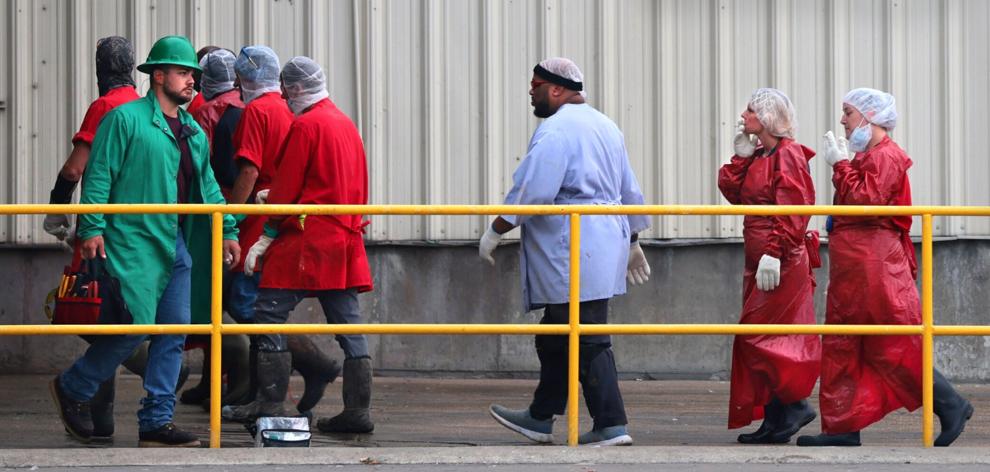 Cutting costs
Tyson has been under pressure to improve profit margins in its chicken business, said Kristoffer Inton, a Morningstar financial analyst who follows the company.
The company has announced six plant closures this year. CEO Donnie King said during a call with analysts Monday that those sites are generally smaller in scale, and in need of upgrades.
Four of those were announced Monday. They amount to more than 2,900 jobs across five small cities: 683 in Dexter; 1,513 in Noel, in the southwest corner of Missouri; 20 at that plant's feed mill in Westville, Oklahoma; 368 workers at a plant in Corydon, Indiana; and 339 workers at a plant in North Little Rock, Arkansas, according to local media reports.
Tyson says it is working with state and local officials to connect workers with help and resources. Workers are encouraged to apply for open roles within the company, and Tyson will offer relocation benefits in some cases, a spokesperson said. As of October, the company owned or leased 185 chicken facilities in total, according to regulatory filings.
Today the plant employs people in a range of positions — from managers and administrative staff to forklift and truck drivers, machine repair workers, and general laborers — and it supports a network of truckers, farmers and other ancillary businesses.
Companies in the area have been contacting the city, each looking to hire two- or three-dozen Tyson workers. The city keeps them on a list for a planned job fair closer to the plant shutdown.
The first priority is to help people find employment, said David Wyman, Dexter's city administrator. But Dexter will fare better if people's new jobs are within city limits.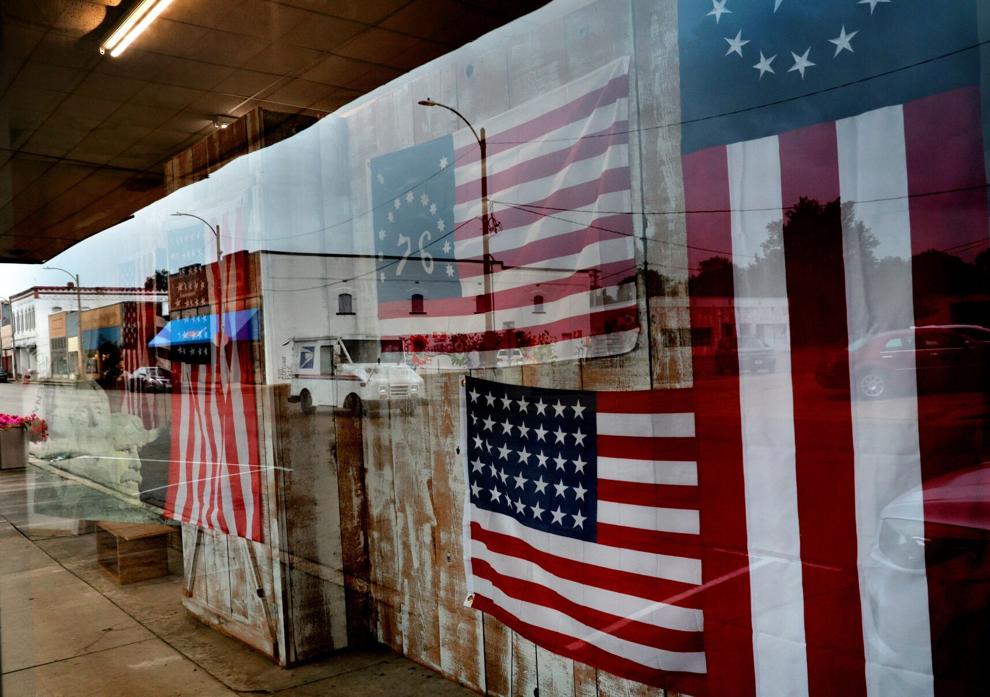 Some of the larger employers in the area are outside of Dexter, or across the state line in northern Arkansas, more than 40 miles away. Officials are worried about people moving away.
"They buy groceries here in Dexter. They buy their cars here in Dexter," Wyman said. "There's no way to really calculate it."
Town leaders also need to determine the next steps for the site. But it's complicated.
Dexter officials said they were told by company representatives that Tyson is unlikely to sell the plant and property to a competitor. The city will try to negotiate with the company over that: The facility is built to process poultry — that is the most effective way to market the site to potential buyers — and farmers in the area rely on it to buy their chickens and grain.
In a statement, a Tyson spokesperson said the company will honor its obligations to the contract chicken growers affected by the closure, and will have individual discussions with each about their options.
And if the city can't find a new tenant for the plant, it could run into other problems. Would it still, for instance, be able to afford a planned upgrade to one of its two wastewater treatment plants, which is needed for the city to grow?
At a grand opening for his Brooster's Butts, Bones and Pie barbecue joint in Dexter on Wednesday, co-owner Todd Stroder said he expects some businesses in town will be affected, especially those near the plant that get a lot of foot traffic from the workers. But, he said, the closure isn't going to shut down the community.
"It takes your breath. You've got to get your wits about you," said Stroder, 59.
The community will get together, he said, and make a plan of action.
Still, he added, "I don't think Tyson will be a good word in this town, after this."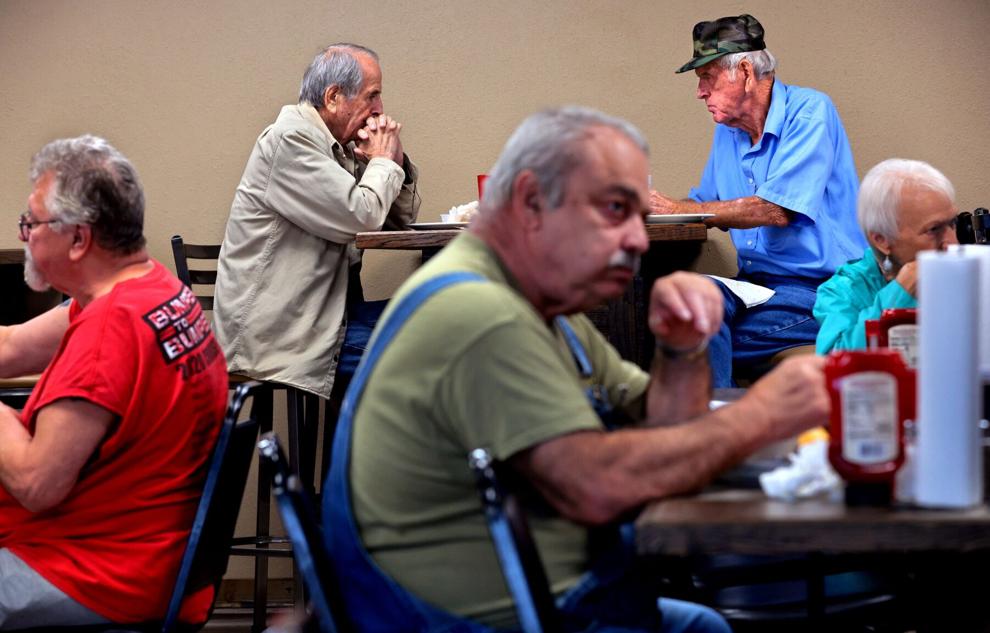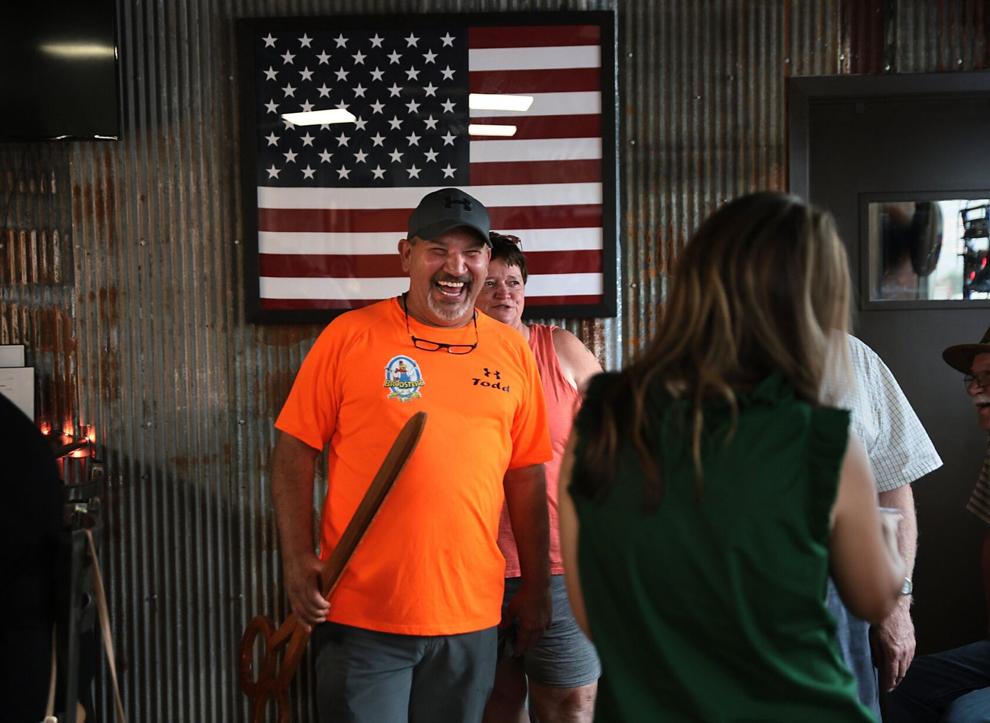 Resilience
Two blocks from the Tyson plant, on the wall next to the door at Gary's Quick Stop, a flyer advertised work at a company that operates a poultry plant 90 minutes southwest, in northern Arkansas. Wages started at $14.66 an hour, plus a $3-an-hour bonus for perfect attendance.
Just a quarter-mile from the plant, Tyson workers passed through the gas station and convenience store throughout the day for coffee, sodas and sandwiches. Gary Starnes started working there in 1981, when he was a teenager and the building was a service station. In 1997, he took it over and changed the name to Gary's Quick Stop.
When the Tyson news hit, Starnes said, everyone was shocked. "It's going to hurt everything," he said as he rang up a customer buying a drink Wednesday morning.
In the afternoon, a group of Starnes' friends stopped in for coffee and lunch. They talked about the plant closing, and about how it might affect local businesses. Occasionally, trucks loaded with chicken cages passed by.
"It's going to be rough on a lot of people," said Jack Putney, 64, a semi-retired contractor.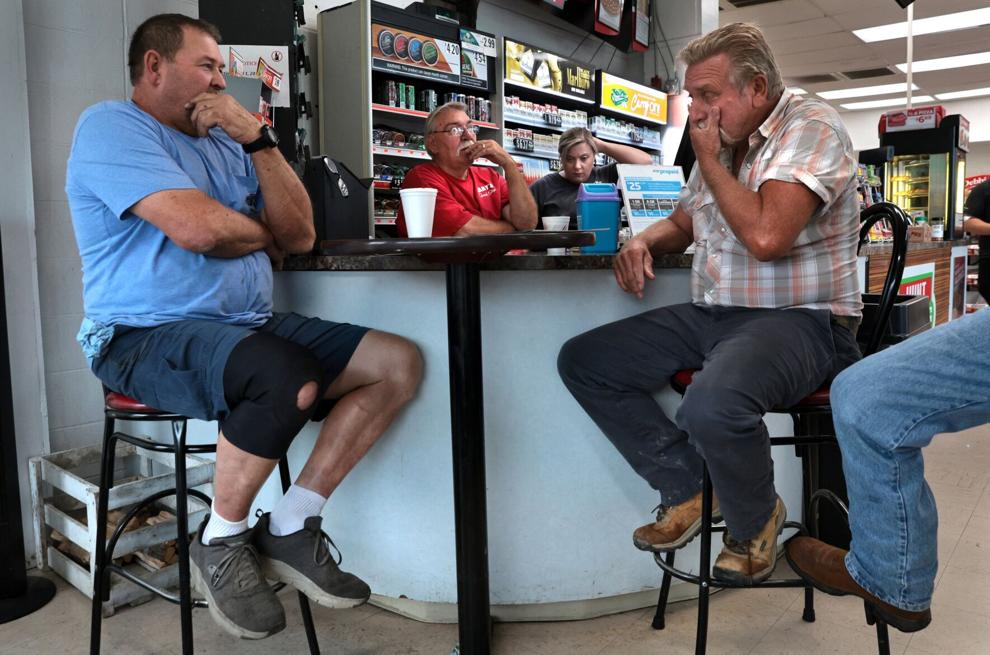 Despite their fears, longtime residents were quick to recall: They'd been through this before.
International Hat Co. closed its plant in Dexter, where 200 people worked, in 1989. Brown Shoe Co. shuttered its plant, which had nearly 300 union employees, in 1992. The Purolator Products plant there, which had 450 workers manufacturing automotive filters, closed in 1995. The city still has a Faurecia auto parts plant, but it doesn't employ nearly as many as it used to, residents said.
In spite of the losses in manufacturing jobs, the city's population has held about steady for the past few decades.
"It hasn't grown much, but it also hasn't shrunk," said Larry Lancaster, 74, an insurance broker who moved to Dexter 38 years ago.
"Fifty years ago, every town around here had a shoe factory. Now they're all gone," he said. "Little towns like this get dinged, but I guess we're resilient."


Read More:Southeast Missouri braces for loss of a poultry plant. Tyson may be a bad word here soon,