Hamburg airport remains closed, authorities said, as police dealt with a hostage situation they say likely involves a custody dispute.
The airport closed for all takeoffs and landings yesterday evening after police arrived in large numbers on the scene to deal with a man who drove through a barrier onto the grounds of the airport with a child.
The car with the 35-year-old man and four-year-old girl was parked under a plane, a police spokesperson said.
"We must currently assume that he is in possession of a live firearm and possibly also explosive devices of an unknown type," the police posted on X.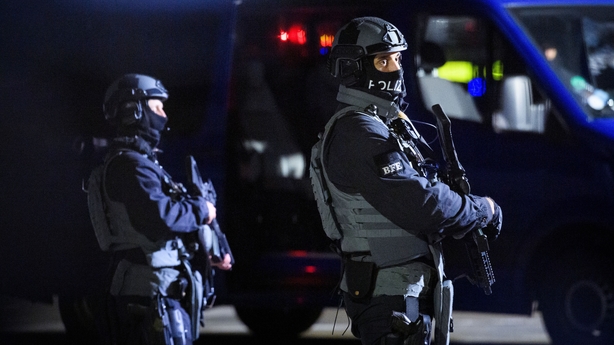 Police were communicating through a translator in Turkish, a spokesperson said.
Police said that their main priority was the protection of the child, who they said was physically fine based on their current information.
Police said the child's mother had told them the father had been in contact with her.
Police would not confirm their earlier statements that the man was armed and had fired shots.
Hamburg airport authorities said that 286 flights with round 34,500 passengers had been scheduled for today.


Read Nore:Police: Hamburg airport closed over 'hostage situation'