Shares in Country Garden real estate developer went into freefall on Monday, after the Chinese developer hinted multi-billion losses and suspended trading on almost a dozen of its corporate bonds.
Woes began for Country Garden, formerly China's largest property developer by sales, when the firm missed an international bond repayment sparking a panic sell-off in the company's own bonds.
---
Facing a fire sale, the property firm suspended trading in 11 of its mainland bonds and witnessed shares plunging as much as 18.4 per cent in Hong Kong.
The worst performer on the Hang Seng Index, Country Garden's shares had tumbled 63 per cent in 2023 on Monday, before experiencing a slight resurgence on Tuesday fuelled by bargain-hunters.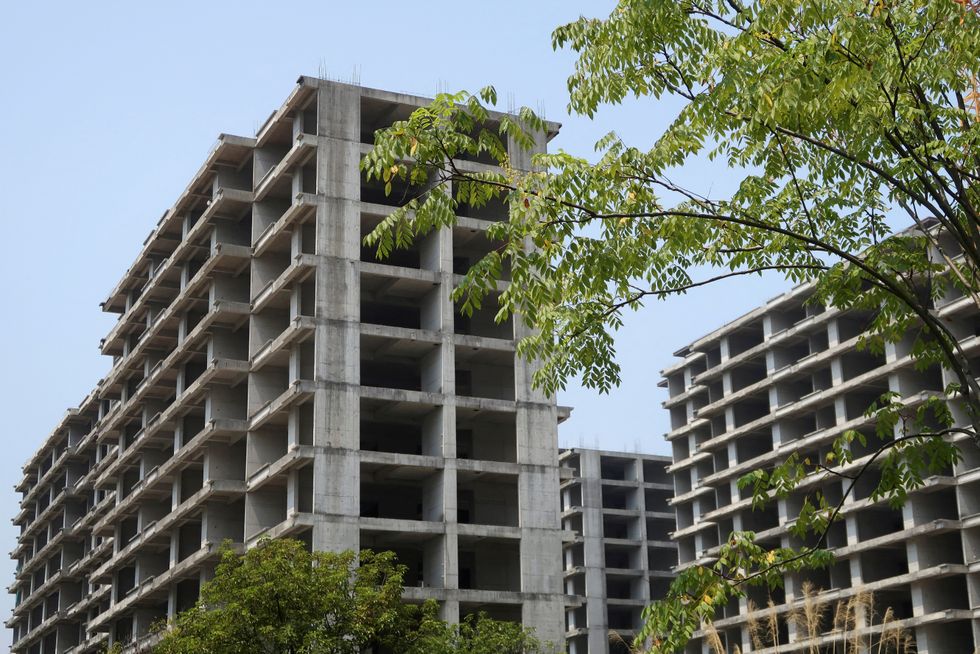 Unfinished apartment buildings stand at a residential complex in Guilin, China, on September 17, 2022.
REUTERS/EDUARDO BAPTISTA
It comes after the firm's controlling shareholder, Yang Huiyan, tempered expectations on earnings at a Hong Kong exchange filing last Thursday.
Huiyan, one of the country's richest individuals, hinted that Country Garden would post a net loss of between 45billion and 55billion yuan (£4.88billion to £6billion), a drastic fall from earnings of £210million in the first half of 2022, according to the South China Morning Post.
Ivan Bayoukhi, founder and owner of the precious metal-focused investment forum Wall Street Silver, posted on X, formerly known as Twitter: "China's second-largest developer Country Garden with annual revenues of more than $70billion, is on the verge of collapse.
"The company's eight percent bonds due in 2024 are trading at a paltry eight cents, signalling massive losses for the bondholders.
"The yield is skyrocketing, meaning nobody expects it to be paid. China's property meltdown continues."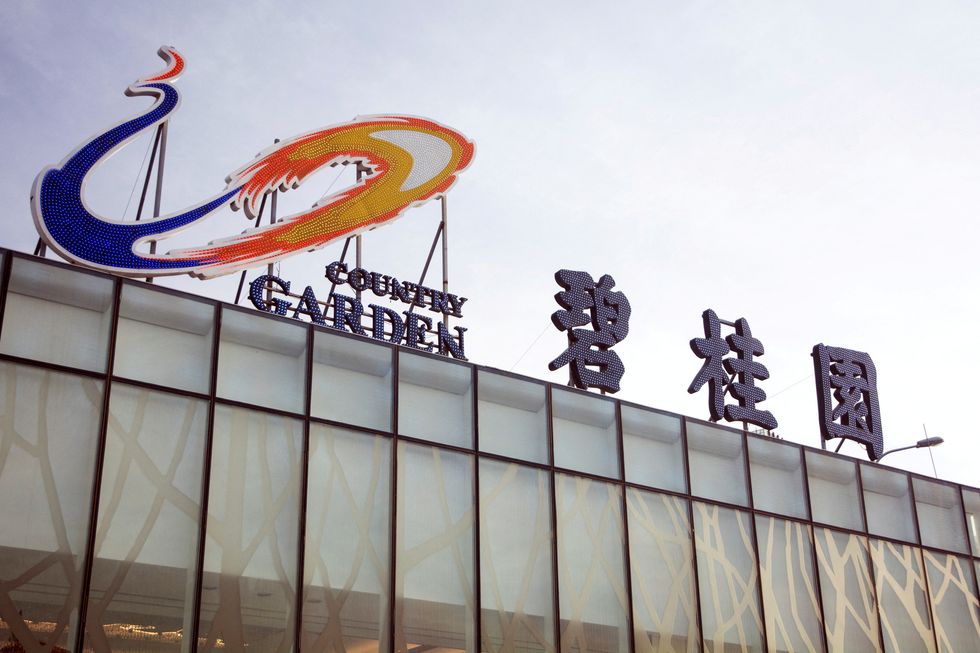 The logo of property developer Country Garden is seen on a building in Dalian, Liaoning province, China.
REUTERS
Country Garden is considering extending some soon-to-mature bonds, according to South China Morning Post.
China's sixth-largest developer, Country Garden had total assets of £189billion as of 2023, according to the most recent figures from Statista.
Concerns over Country Garden's potentially imminent demise have knocked market confidence, with a Hong Kong index tracking mainland property dipping as much as 4.5 per cent on Monday.
Fears are also being aired in the West, with some economists making some uncomfortable comparisons with the US property market collapse in 2008.
Julian Jessop, Economics Fellow at the Institute for Economic Affairs (IEA) told The Express: "China is now a key player in the global economy, so the worry is that any problems there will drag down the rest of the world.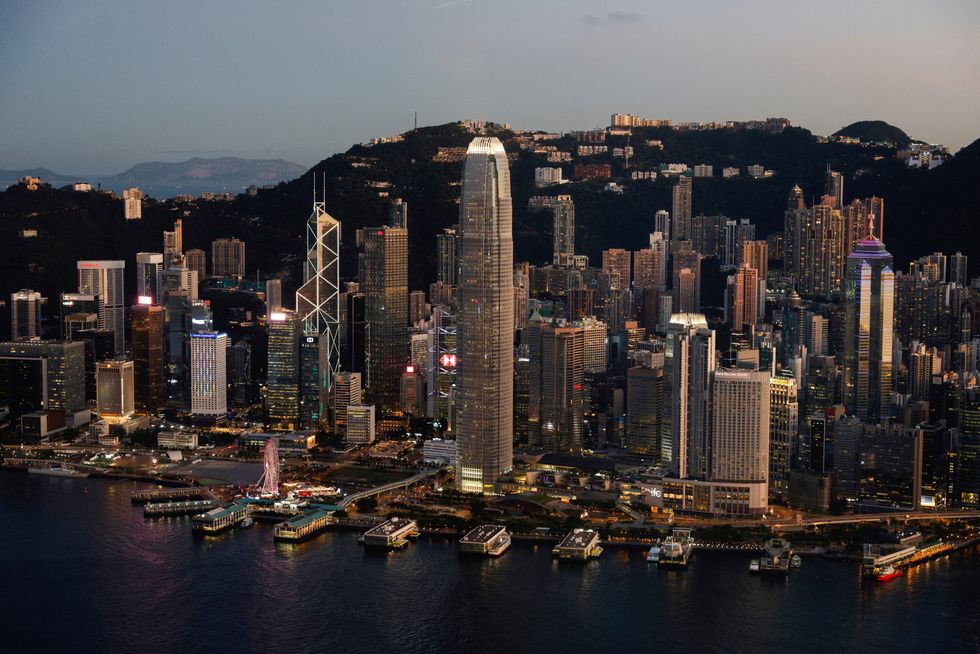 The Hong Kong skyline.
REUTERS/TYRONE SIU
"After all, the global financial crisis of 2008 was triggered by a slump in the US housing market.
"The immediate contagion from the problems at Country Garden should be limited.
"China's property market is dominated by local companies and the authorities have the tools to manage the fallout (for example, forcing state banks to keep lending).
"But prolonged weakness in this sector will be a major drag on Chinese growth for many years.
He continued: "A big part of the problem with contagion is uncertainty and this is often greater in China, given the lack of reliable information.
CHINA LATEST:
"There are a number of ways in which a crisis there could affect us, including weakening Chinese demand for UK exports, Chinese companies dumping goods on Western markets, or Chinese investors taking money out of the UK to prop up operations at home.
"With China you never quite know!"
Beijing has so far been reluctant to intervene and bail out the nation's developers, with dozens of firms going under since the tidal wave of Evergrande defaulting in 2021.
Evergrande has earned the unwelcome title of world's most indebted developer, as it revealed last month losses of $81billion (£63.6billion) for 2021 and 2022.


Read Nore:China's economy facing crippling meltdown with £189bn firm on the brink of collapse