London M&E specialist Michael J Lonsdale has gone into administration after nearly 50 years in business.
The £250m Berkshire-based firm was set up in 1986 but earlier today Begbies Traynor was appointed administrator of a company that in its last set of accounts employed close to 250 people.
Both Michael J Lonsdale and Michael Lonsdale Group have gone into administration, a statement from the firm said today.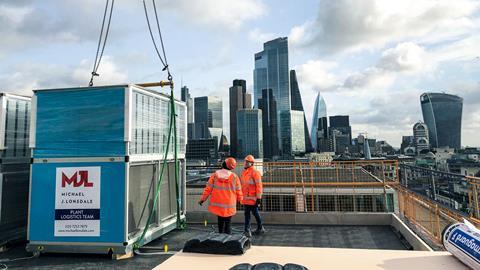 In the statement sent out to staff, the company said it had been felled by a combination of the problems caused by covid-19 and Brexit and more recently the war in Ukraine "which has added further strain, with surging inflation, workforce shortages, project delays and supply chain disruptions".
It added: "Our credit rating has suffered due to our limited credit with many suppliers, necessitating the need to make pro-forma payments for goods – a practice that is unsustainable for a business of out scale, with an annual turnover of over £250m.
"The combination of these challenges, coupled with the aggressive commercial tactics employed by certain general contractors, has regrettably led to this unfortunate situation."
The statement said it had tried to secure a refinancing "but regrettably we were unable to obtain the necessary interest from potential investors within the construction industry".
The statement said that directors Michael Hoodless and Gary Herbert would be the largest creditors of the group "with £50m in outstanding obligations".
It told staff it will be providing "external support for our PAYE staff, assisting you in your claims for redundancy and notice payments".
In its last set of accounts for the year to September 2022, Michael J Lonsdale posted improved income of £191m and pre-tax profit of £2.5m, down from £2.6m the year before.


Read More:£250m turnover London M&E specialist sinks into administration